Meaningful Conversations Counseling
Providing Mental Health Therapy and Counseling Supervision
Using both telehealth and in person formats.
Bobbi Lowe

MA, LPC, NCC, MITS, CGS
I have worked with a wide range of clients. I have years of experience working with adolescents and children, involving the family unit into the therapeutic process. I use a Cognitive Behavioral approach. I find that art therapy and mindfulness practices are sometimes useful, especially in areas of reducing anxiety related issues. I have had many years of experience as a school counselor and am easily able to bridge the home/school therapeutic continuum. In addition, I have the specialty in Grief Counseling.
For Individuals, Groups, or Families
Cognitive Behavioral (CBT)
Internal Family Systems
Motivational Interviewing
Person-Centered
Play Therapy/Sand Tray/Art Therapy
Solution Focused Brief (SFBT)
Trauma Informed Therapy
EMDR trained
---
In addition to therapy, I am a certified Supervisor for LLPCs who are looking for full licensure in the State of Michigan. My office hours are mainly afternoons and evenings Monday through Thursday.
My treatment groups are varied with specialization in Children (6 to 10), Preteen/Tweens (11 to 13), and Adolescents/Teenagers (14 to 19), and Adults dealing with anxiety, depression, adjustment disorders or grief issues. I find that a nurturing approach works best in my work. I am able to re-frame behaviors and challenge insights in a non-threatening, nonjudgmental way, which has brought much relief and success to my clients.
Specialties include:
Depression

Family Conflict

Grief

Parenting

Anxiety

Adjustment Disorders

Navigating Academic or Educational Problems
---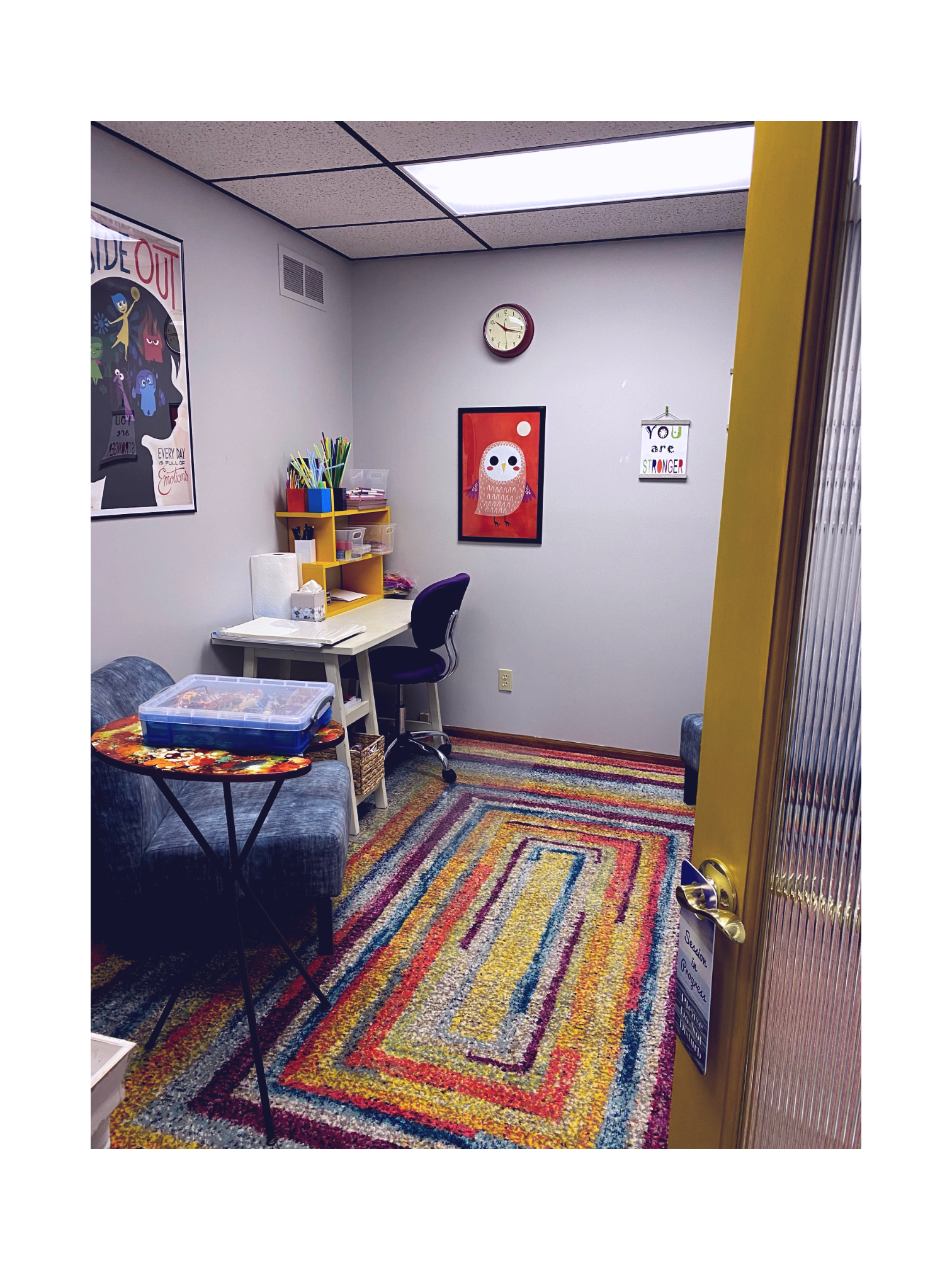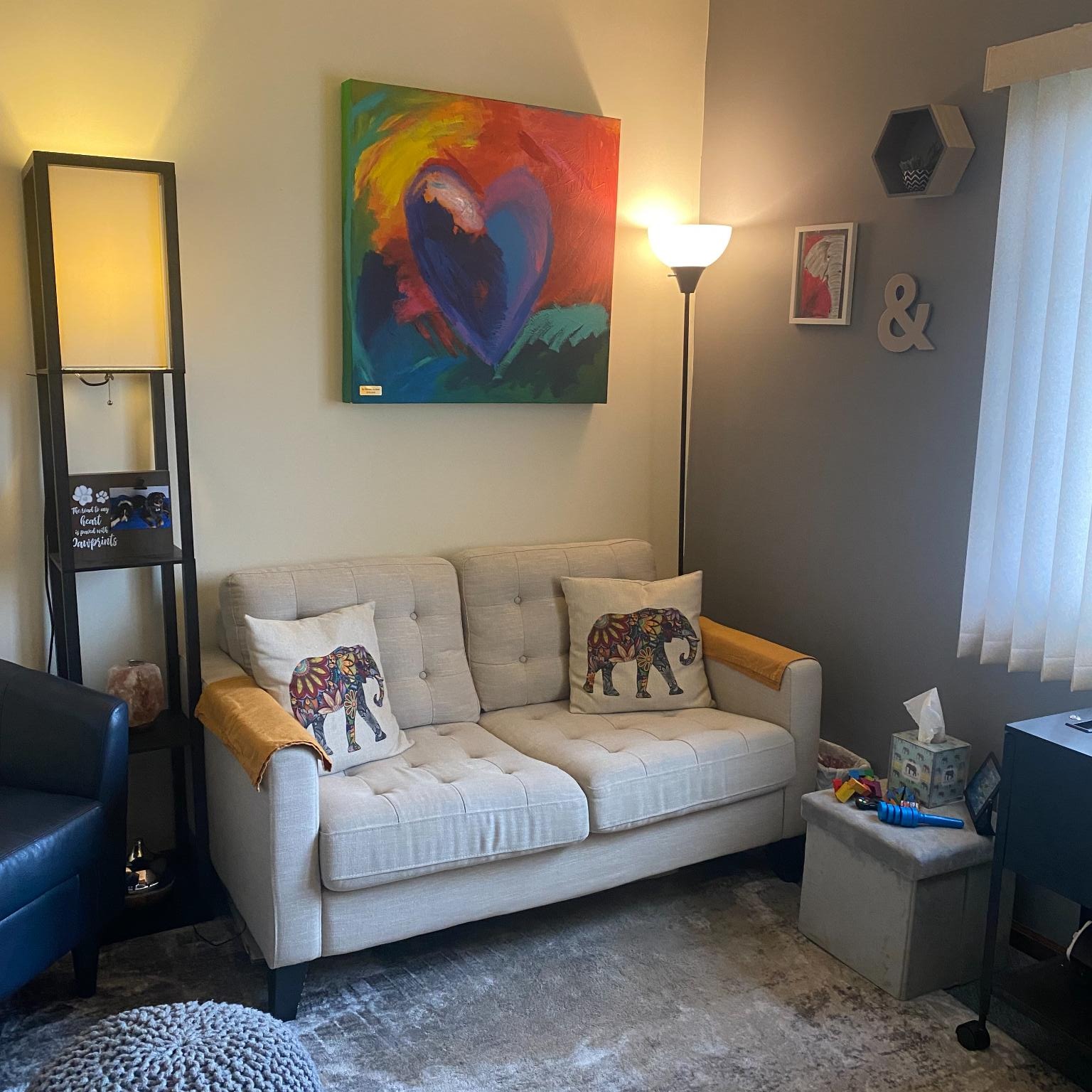 Therapist
(Telehealth only)
Helga Bakk, LLC
I have a Master of Arts degree in Counseling, specializing in addictions, from the University of Detroit Mercy. In addition, I have a Bachelor of Arts degree in Psychology from the University of Windsor. I have 9 years of experience providing counseling services to a wide range of populations including individuals struggling with substance abuse, depression and anxiety. I have had experience working from a 12 step recovery and inpatient recovery model.
I work with teens through adults and use a person centered, holistic framework. Throughout my practice I strive to help clients gain personal insight and awareness in order to begin to pivot to more healthy balanced perspectives, shifting patterns, beliefs, and behaviors in a healthier more balanced direction. I believe in the importance of building a strong client/counselor relationship and rapport in order to develop trust and facilitate the process. Once the therapeutic relationship has been established the counselor and client can work well together to identify issues and develop an effective plan of action to implement.
My specialties include:
Anxiety
Depression
Substance Abuse
Adjustment Disorders
Emotional Balance
Feel free to contact me: helga1@counselingmail.com
Jennifer Gerow, LMSW,CADC,CCS
Jennifer Gerow, Licensed Master Social Worker ( LMSW) , is a 2020 graduate from Michigan State University. She also holds a certification is substance use treatment certification with experience in prevention techniques. Jennifer has 10 years of professional experience providing services with individuals, families, and groups.
I am excited to work with children, adults, groups, and families. . The passion that lights up my eyes is seeing individuals succeed in their goals. I am mission driven to empower individuals and families, as I believe we each hold the key that unlocks our abilities to succeed at what we dream of in life. I provide ethical and quality care using a person-centered perspective, with individualized therapy interventions. I am excited to be on this life journey with you and look forward to being a part of your therapeutic healing process.
My specialties include working with:
Anxiety
Depression
Bipolar disorder
Borderline Personality Disorder
PTSD
Oppositional Defiance Disorder
Substance use Disorder
Family relational conflict
Find us in person, call, or email.
(810) 644 - 6564
Please note:


please do not leave emergencies on voicemail or email. Do go to your local emergency room or use 911. We are often in session and get voicemails later in the day or the next scheduled workday.


bobbilowe@counselingmail.com

Helga1@counselingmail.com

FAX: (810) 630 - 0962
You have the right to receive a "Good Faith Estimate" explaining how much your medical care will cost.
Under the law, health care providers need to give clients who don't have insurance or who are not using insurance an estimate of the bill for medical items and services.
-You have the right to receive a Good Faith Estimate for the total expected cost of any non-emergency items or services. This includes related costs like medical tests, prescription drugs, equipment, and hospital fees.
-Make sure your health care provider gives you a Good Faith Estimate in writing at least 1 business day before your medical service or item. You can also ask your health care provider, and any other provider you choose, for a Good Faith Estimate before you schedule an item or service.
-If you receive a bill that is at least $400 more than your Good Faith Estimate, you can dispute the bill.
-Make sure to save a copy or picture of your Good Faith Estimate.
For questions or more information about your right to a Good Faith Estimate, visit www.cms.gov/nosurprises or call 1-517-241-3740.
Practice Policies
(

abbreviated version of contract)

:

Provider is in the business of counseling clients. Counseling requires a contractual agreement due to the exchange of highly personal information.




Our seasoned therapists use a variety of techniques for which they have received trainings, researched, read books on, and for which received certifications. Therapists may discuss using any of these strategies with you as services move forward to help you meet your treatment goals. A few examples of what techniques may be used are: Cognitive Behavioral Therapy (CBT), Eye Movement Desensitization Reprocessing (EMDR), Mindfulness Based Stress Reduction (MBSR), play therapy, art therapy as well as other trauma informed techniques. It takes courage and strength to decide to seek therapy. Provider is honored to be along on this journey. The outcomes depend largely upon your willingness to engage and change during this process. Sometimes this can include a level of discomfort as difficult issues arise. We cannot promise that your behavior, circumstances, beliefs, or feelings will change. However, we can promise to be present and helpful to the best of our ability to allow these things to occur. Sometimes, this may require the clarifying of patterns discovered that may be contributing to your discomfort. We will support you in your efforts and learn to understand you.




PRIVACY: What is discussed in a client's treatment is to be held in strict confidence. This is something that our providers take very seriously. You can expect confidentiality of all records and conversations that occur during this process, Except for but not limited to the limitations below: 1. Serious Bodily Harm or Death. If a client threatens or attempts suicide or otherwise conducts her/himself in a way, that makes Therapist believe there is a substantial risk of incurring serious bodily harm or death either to the Client themselves or to another person. 2. Abuse or Neglect. Because Therapist is a mandated reporter for Child Protective Services or Elder Abuse or Neglect; If Therapist develops a reasonable suspicion that a client or other named victim is the perpetrator, observer of, or an actual victim of physical, emotional or sexual abuse of children under the age of 18 years, an elderly person, or a person of special needs who may be considered at risk. 3. Subpoena. If a court of law issues a subpoena with confidential information requested on the subpoena. 4. Expert Reports. If a client is in therapy or being treated by order of a court of law, or information is obtained for the purpose of rendering an expert's report to an attorney. 5. Insurance. Insurance companies requesting information including but NOT limited to diagnoses, treatment planning goals, assessment and progress notes as these companies may request such information. 6. Consulting with other Professionals. Occasionally, Therapists may need to consult with other professionals in other areas of expertise in order to provide the best treatment for you. Information about you may be shared in this context without using your name or any truly defining feature that would make it easy to identify you (your place of work, city you live in, etc.). 7. Outside of the Office. If you should encounter your therapist outside of the therapy office, we will not acknowledge you first. Your right to privacy and confidentiality is of the utmost importance to Therapist, and your privacy will not be jeopardized. However, if you acknowledge Therapist first, Therapist will be more than happy to speak to you briefly but feel it appropriate not to engage in any lengthy or therapeutic discussions outside of the therapy office. 8. Minors, please note that your parents may be legally entitled to some information about your therapy. Therapist will discuss with you and your parents' what information is appropriate for them to receive and which issues are more appropriately kept confidential, should the request arise.

APPOINTMENTS: 1. Appointments are generally 53 minutes in length once per week. As goals are met, frequency of appointments usually is decreased until therapy is no longer necessary. 2. Your time. The time scheduled for your appointment is for you and only you. If you need to cancel or reschedule, notice is required at least 24 hours ahead of the appointment. 3. Appointment Reminders. You will receive a text, email, or voicemail reminder 48 hours ahead, if you so choose in these intake settings. This is highly recommended, as it will remind you to cancel and avoid late cancel or no-show fees. 4. No Show or Late Cancel Fee. The rate for a no show or late cancel fee is $80. These are not able to be charged to your insurance and will be charged to the credit card/HSA card you are required to keep on file. The fee may be waived if Therapist and Client agree in writing that extreme circumstances outside of your control made you unable to attend your appointment. Medicaid Clients. Please note that clients using Medicaid are not allowed to be charged for late cancel/no show appointments. Therefore, this therapist uses the three-strike rule. If a client misses three (3) appointments, immediately after the 3rd missed appointment, it will be assumed that the client no longer wishes to continue therapy and the case will be closed. 5. Late for Appointments. If a client is 15 minutes late for an appointment, that appointment cannot be charged to insurance, therefore the no show/late cancel fee will be charged directly to the client. If it is the last appointment of the day, the therapist may leave, however, if she is still available and client shows up late, the rest of the session can commence. 6. Returned Checks. A $25.00 service charge will be issued for any checks returned for any reason.

DISCHARGE : 1. Termination Session. Therapist and Client will agree that the Client has met goals for the treatment and will determine next steps. Usually, this involves a termination session after which, the case is closed. 2. Unplanned termination. Unplanned terminations occur when the Client does not continue making appointments. The case will be closed in 60 days after the last appointment date. a. Returning to Sessions. The Therapist may allow a client to come back to Therapy in the future so long as Therapist and Client's schedule allow. Therapist feels strongly that a client should not have to "start over" with telling their story to another therapist unless that is what the Client desires to do.

FEES AND INSURANCE : 1. Health Insurance. If you have a health insurance policy, it will usually provide some coverage for your mental health treatment. Therapist will submit claims on your behalf if you provide Therapist with your insurance information which gives Therapist permission to do so. 2. Coverage Information. It is Client's responsibility to obtain coverage information and determine what is expected for deductibles, co-pays, and whether Provider is considered in-network as a provider. 3. Release of Information to Insurance Companies. It is usually required that Provider provides a diagnosis to the insurance company if the company is paying any part of the services or if deductibles are to be applied. There are also times that the insurance company requires additional information to be released that becomes a part of the insurance company's files. By signing this agreement and providing your insurance 4 | P a g e information, you are giving your therapist permission to provide that information to the insurance company. 4. Authorizations for Insurance. In addition, some insurances require prior authorization to pay for mental health services. If you did not obtain prior authorization and it was required, you may be responsible for paying the fees accrued for the services rendered. 5. Co-Pays. Many insurance companies leave a percentage of the fees to be paid by the client, which is called a co-pay. This amount is due at the time of service. The credit card or HSA card on file will be charged unless check or other card payment is provided at the session. 6. Deductibles. Some insurance plans also have a deductible, or out of pocket amount to be paid before the insurance begins to cover services. Any deductible amount or out of pocket cost is to be paid at the time of services. 7. Out of Network Provider. If Provider is not a participating provider for your insurance plan, you will be given a receipt of payment for services which you can submit to your provider for reimbursement. Not all insurance companies will reimburse for out of network providers. However, they often have a list of in-network providers from which you can choose. 8. Private Pay Rate. Should a client wish to not use insurance, Provider offers services by a Private Pay Rate. These rates come entirely out of Client's pocket. 9. Hourly Rate. Therapist's current rate as of November 2022, is $120 per 38-minute session; $170 for 53-minute session, or $165 for a family session. 10. First Session Rate. The initial intake session requires more paperwork and is $200. Clients are responsible for paying at the time of the session unless prior arrangements have been made. 11. Sliding Scale Fees. Therapist allows a sliding scale of 10% of her caseload to help those who fall upon hard times after beginning treatment. This is something that can be discussed with Therapist if needed. To receive sliding scale fees, you must present proof of income through recent pay stubs or tax forms. 12. Non-negotiable. All fees, except for sliding scale fees, are non-negotiable. 13. Collection of Payments or Debt. If you refuse to pay your debt, I reserve the right to use an attorney or collection agency to secure payment. 14. Client as a Party in a Legal Matter. If Client anticipates becoming involved in a legal matter, it is recommended that Client discusses this with Therapist before the legal matter begins. a. Waiver. Once legal action begins, confidentiality between Client and Therapist may be waived. b. Therapists' Involvement. If your case requires Therapists' participation, you will be expected to pay an hourly rate of $170 per hour for the time required for services, including but not limited to, travel time, paperwork preparation, time in the courtroom, discussion with your legal team, etc. 15. Good Faith Estimate. A Good Faith Estimate will be provided to clients that will not be submitting to insurance for reimbursement. This is in accordance with the No Surprises Act that took effect January 1, 2022. 16. Change of Fees. Fees can change at the therapist's discretion with 60 days' notice given to Client.

RECORD KEEPING: 1. Keeping Records. Your therapist may keep records of your counseling sessions and a treatment plan, which includes goals for counseling. 2. No Sharing of Records. These records are kept as standard practice in the industry to ensure Therapist is best prepared for your sessions. They will not be shared except with respect to the limits to confidentiality and privacy discussed in that section. 3. Release of Records. Should you wish to have records released, you are required to sign a release of information which specifies what information is to be released and to whom. 4. Length of Keeping Records. Records will be kept for at least 10 years but may be kept longer. Clients may be given a copy of their records, but only upon request. 5. Storage of Records. Records are kept electronically in a HIPPAA compliant electronic records system (Simple Practice) for which Therapist pays to make sure that records are as secure as possible.

CONTACTING YOUR THERAPIST: 1. Calling and Texting. Your therapist is often not immediately available when in session or not in the office. At these times, you may leave a message by using the main office number: (810) 644- 6564. Texting is also possible with this number. This is a HIPPAA compliant phone platform called RingRX. 2. Email. bobbilowe@counselingmail.com . or helga1@counselingmail.com

HEALTH & SAFETY: 1. COVID-19 Exposure. Due to the current pandemic if you are aware that you have been exposed to COVID -19 within 5 days of an appointment and have symptoms, you are required to notify Therapist and request that the appointment be held via telehealth. 2. Positive COVID-19 Test. If you have TESTED POSITIVE for COVID-19, please inform Therapist immediately so telehealth sessions can be had for 10 days from your positive test. This is to protect Client, Therapist, their families, other clients, and other clients' families. 3. Cleaning of Office. Therapist's office space is relatively small. Therapists disinfect daily, wears a sneeze shield and use a UVC light daily to mitigate the risks of infection as much as possible. 4. Masks. Mask policy will follow CDC guidelines. 5. Telehealth Logins & Info. Please note that if you are doing telehealth sessions, your login will be attached to your reminder text/email.

Links for Meeting through Telehealth
Fill out the form below to send me an email directly. Please include your age, or the age of the person you're emailing on behalf of.